Forest to Classroom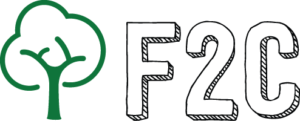 The Forest to Classroom (F2C) professional development program was created to connect educators to forest resources in North Carolina and assist with implementing forestry education in the classroom. Forestry remains one of North Carolina's top industries, with over 18.6 million acres of forestland in the state.
The program format will vary depending on the topic, but will include tours of a variety of natural areas, chances to interact and learn from professionals within the natural resources and forestry community, tours of production facilities, and training in environmental education curriculum to promote classroom implementation. In Forest to Classroom, teachers also lead their own professional development though participation in an implementation forum. This arrangement provides every F2C teacher an opportunity to share their expertise as well as gain knowledge to meet their individual needs.
The 2018 F2C program is dedicated to FIRE. 
Wildfires have been in the news. Western North Carolina was a hot spot beginning in October 2016 as 26 major wildfires burned over 62,000 acres. Communities affected by the fall wildfires clung together to support and champion the suppression efforts of the state's and nation's firefighters who answered the call for help. Could it happen again?
Therefore, the 2018 F2C will be focusing on FIRE. We will take an investigative look at fire science and learn about fire across North Carolina's landscape. Discussions will center around prescribed versus wildfires, fire as management tool, and how different state and federal agencies address the use or suppression of fire. The chance of more large fire wildfire complexes will most likely increase in coming years, so we will also learn how we can protect our homes and communities. Program will include field days, a trip to the 2016 Party Rock Fire location near Chimney Rock, as well as classroom instruction. Activities from Project Learning Tree and other curriculum will be used to help teachers carry back what they have learned into the classroom. Continuing education (CEU) and EE Certification (Criteria II & III) credits will be provided.
Forest to Classroom: Fire

June 25-28, 2018
Edneyville, NC

We will be based out of the North Carolina Justice Academy in Edneyville. We will be staying onsite in double occupancy hotel-style rooms.
APPLICATION PERIOD IS COMING TO AN END!
Applications will be accepted until May 11, 2018. Follow this link for a general outline of the application form so you know what information you will be asked to submit. Because of the advanced nature of the topic and activities we will be sharing for teachers to take back to the classroom, the 2018 F2C is geared towards formal and nonformal educators working with middle and high school students (6th – 12th grade). Science, social studies, and technology teachers are preferred, but any subject area will be considered. Note: Teachers from outside of North Carolina are eligible to apply. Nonformal educators will be encouraged to apply.
Applicants will be notified of their acceptance status by May 12, 2018. Upon selection,  all participants will be required to submit a $75 nonrefundable deposit and additional informational forms to complete the registration process. All lodging, meals, and travel during the program are provided.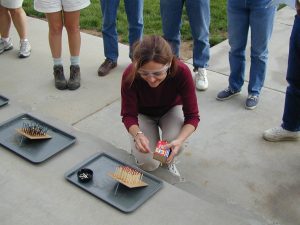 For More Information:
Renee Strnad
NC State University Extension Forestry
Environmental Educator
renee_strnad@ncsu.edu
919-515-5518
Hannah Thompson-Welch
NC Forest Service
Fire Mitigation Specialist
hannah.thompson@ncagr.gov