Forestry & Environmental Outreach Program
Forestry and Environmental Outreach Program (FEOP) is a service center that provides courses, workshops, conferences and seminars for general public, professionals, landowners, public and private land managers, as well as provides organized forums for the exchange of information and ideas on natural resource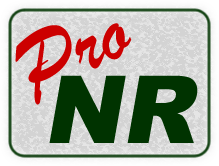 management. If you are looking for professional continuing education opportunities, please click on the logo to the right to learn more about our  ProNR training programs. All of our events can be found on the NCSU Extension Forestry calendar, which you can find by clicking the "Events" link above the photos at the top of this page. To join our mailing list for updates on coming events CLICK HERE.
Our Mission
In cooperation with, or support from, public and private organizations, FEOP will develop and facilitate conferences, design and deliver accredited continuing education workshops, seminars, and short courses, and develop supporting educational and intellectual properties.
FEOP will deliver timely, relevant, and unbiased information to natural resource professionals, landowners, and other stakeholders.
FEOP will provide organized forums for discussion and exchange of information, ideas, and perspectives on sustainable natural resource management and stewardship.
FEOP will endeavor to hold events that are environmentally responsible including incorporation of carbon credits, recycled and biodegradable materials, and working with event venues to facilitate responsible use of energy, water conservation and refuse disposal.
Who We Are
Susan E. Moore, Ph.D. MBA
Susan is Extension Associate Professor in the Department of Forestry and Environmental Resources and Director of FEOP. As director, she guides the strategic direction of our program and provides the administrative oversight which has assured the program's effectiveness and growth since 2000. She applies her advanced degrees, a working knowledge of sustainable natural resource management, and her personal land ethic in directing FEOP. In addition to her role as Director of FEOP, Susan is an active scholar and contributor to the work of Extension Forestry. Susan was awarded the 2006 NCSU Outstanding Extension Service Award and is a member of the NC State University Academy of Outstanding Faculty Engaged in Extension. Susan also received a Southern Regional Extension Forestry Award for Excellence in 2016 as lead author on the Conserving Working Lands handbook.
Kelley Duffield McCarter, NCRF & SAF-CF 
Kelley is the Associate Director of FEOP.  She is a NC Registered Forester and a Certified Forester with the Society of American Foresters. Kelley graduated from North Carolina State University Class of '97, and holds BS degrees in Forest Management and Natural Resources Policy, Management & Administration. Kelley oversees daily program operations and works on special projects. Kelley was honored as the Washington State Division of Society of American Foresters 2004 Forester of the Year, received the Pride of the Wolfpack Award from NCSU in 2007, and was honored as the NC Society of American Foresters 2010 Volunteer Forester of the Year.
Click on the social media icon you have an account with
to "follow" or "like" us for updates on upcoming events!
ANTITRUST LAWS STATEMENT
In compliance with the Sherman Antitrust Act, the Clayton Act, the Federal Trade Commission Act, and the Robinson-Patman Act; while participating at any event held by NCSU-FEOP there shall be no discussions among participants regarding agreements or concerted actions that may restrain competition. This prohibition includes the exchange of information concerning individual prices, rates, clients, market practices, vendor relations, or any other competitive aspect of an individual company's operation. Each participant is obligated to speak up immediately for the purpose of preventing any discussion falling outside these bounds.
Contact Us: NCSU-FEOP, Campus Box 8008, Raleigh, NC 27695-8008
Phone: 919-515-9563
Fax: 919-515-7793
Email: forestry_outreach@ncsu.edu
Was the information on this page helpful?
Care to tell us why? Send Explanation