Project Learning Tree Correlations
Project Learning Tree ® (PLT) is an award winning, multidisciplinary environmental education program for educators and students in PreK-grade 12. PLT is a program of the Sustainable Forestry Initiative. It is one of the most widely used environmental education programs in the United States and abroad, and continues to set the standard for environmental education excellence.
One way in which PLT remains a widely used curriculum is by correlating the materials to national and state educational standards. This allows educators to meet educational goals easily by using PLT activities in the classroom. Additionally, non-formal educators can structure programs to meet educational standards by using the correlations.
In 2012, Project Learning Tree completed the PreK-8 Environmental Education Activity Guide correlations with the Common Core State Standards for English Language Arts (ELA) and Mathematics. These correlations may be found online at www.plt.org/common-core.
For North Carolina educators, PLT materials have been correlated to the North Carolina Essential Standards in Science and Social Studies. These correlations are centered around the flagship guide, the PreK-8 Environmental Education Activity Guide. For those working with early childhood audiences, the correlations also include the Environmental Experiences for Early Childhood. For the first time in North Carolina, correlations for the
secondary modules have been completed, too. The three most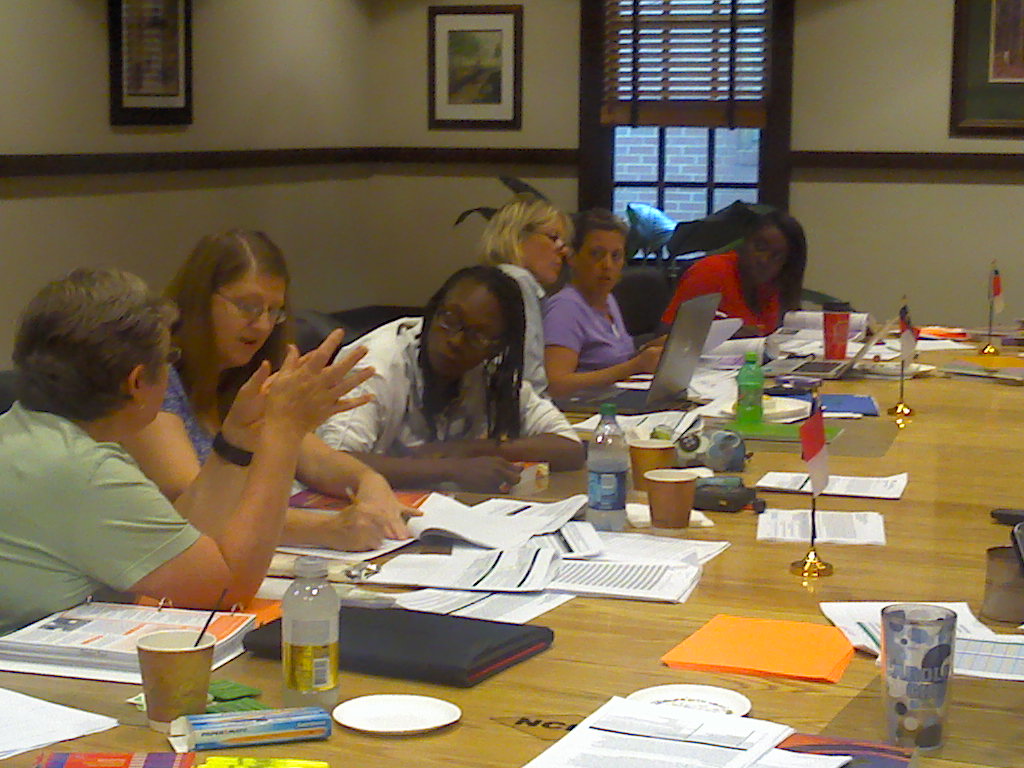 popular secondary modules; Focus on Forests, Forests of the World, and Places We Live, were correlated
to high school Biology, Earth & Environmental Sciences, Civics & Economics, and 21st Century Geography. In addition, activities in the PreK-8 guide were correlated to Biology and Earth & Environmental Sciences.
Below are the correlations by grade. You must have access to, at the minimum, Adobe Acrobat Reader, to open the files.
As a reminder, PLT materials are not available for purchase. Educators can receive the materials at no cost by attending a professional development workshop. Visit our workshop calendar to find a workshop near you, or contact the state coordinator to arrange a workshop for your group of 12 or more educators.
Correlations were completed by a group of very dedicated and hardworking educators. The NC PLT program would like to heartily extend their gratitude to:
Andrea Auclair, Creedmoor Elementary School, Granville County
Kellie A Buchanan, Southern High School, Alamance County
Denise Furr, Reedy Creek Nature Center, Mecklenburg County Park & Rec
Constance Johnson, Northern Vance High School, Vance County
Jessica Kellerman, Rockfish Hoke Elementary School, Hoke County
Sardra Leigh, Sandy Grove Elementary School, Hoke County
Janice Moore, Sandy Grove Elementary School, Hoke County
Pamela Mould, George R. Edwards Middle School, Nash County
Vanessa L. Richardson, Crestdale Middle School, Mecklenburg County
Cyndi Williams, Northern Nash High School, Nash County
Was the information on this page helpful?