Southeast SRWC Feasibility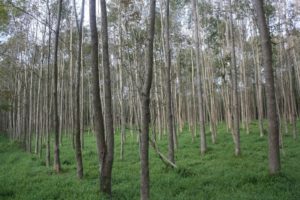 Short rotation woody crops (SRWCs) are fast-growing and single-purpose trees that can be harvested in a few years. Economic feasibility of growing SRWCs is affected by land type, stand and management decisions, species and feedstock prices. A web-based productivity and economic assessment tool (SRWC-PEAM) is developed as a means of appraising SRWC-based feedstock production on various lands in the southeastern USA taking into account land history, land attributes, stand management, species and feedstock price. SRWC-PEAM works on Chrome and Opera web browsers.
Visit the Southwest SRWC Feasibility web site for models.
Questions? Contact Dr. Solomon Ghezehei  919-513-1371